Yes We Can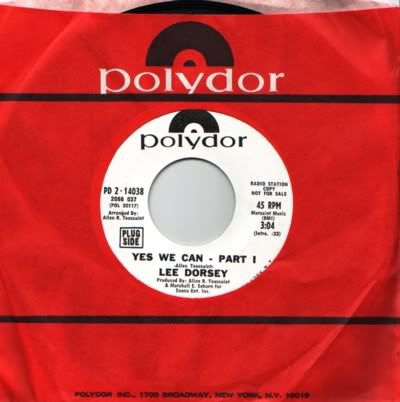 After being at a trade show in Dallas all week, cut off from my music and having no time for the internet (OK, I had time for a few bids on e-bay), I must say it's good to be home.
Here's a classic tune by Mr. Lee Dorsey that I found last month that has consequently been on heavy rotation. A mellow groover, this tune has some great elements: tight drums, very nice guitar plucking, organ bubbling in the background, and the topper: great socially-conscious lyrics. Oh yeah, there are the great horn bits, too. All around, just an amazing tune.
If you don't know this tune, I recommend you google out a soundclip, and then buy one of the reissue CDs that are out there.