Freedom Road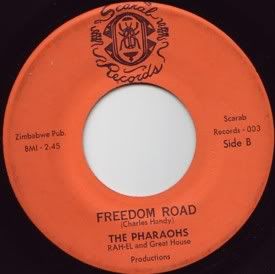 This week, a 45 that I had been after showed up, The Pharaohs'"Freedom Road" on Scarab. This is an amazingly soulful funk 45, and I'm not just talking about the vocals, but the horns as well. And a steady poly-rhythmic groove underneath. What an ace tune.
Hear a clip of this song
here
. Someone out there must have the LP this 45 came from. How are the rest of the tunes on the LP?