The Black House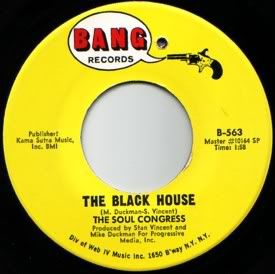 Another recent purchase, Soul Congress' "The Black House" on Bang. An uptempo, brass-heavy, piano-led groover with the drums up in the mix. Sounds like a late 60s soul instrumental.
The other side,
"The Playboy Shuffle"
sounds like an instrumental that could work on a northern soul dancefloor. An furiously paced stomper with some nice sax soloing on it.
Not a bad 2-sider at all.