Funky Screw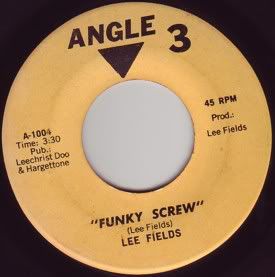 Here's another 45 I was spinning last night while digging through one of the funk boxes, Lee Fields' "Funky Screw" on Angle 3. Lee Fields has a number of great 45s, including several released the last few years on Daptone.
As for the tune, well, all I can really say is have a listen
here
.....
It's the latest - ahem - dance.